By admin • January 12,2018 •
Comments Off

on Adopt this fansite!
•
Uncategorized
Adopt this fansite from FreeFansiteHosting.com!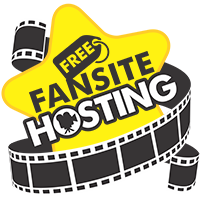 By admin • July 24,2016 •
Comments Off

on Poster Child, Nation Alist and TEENPLICITY
•
Magazine
,
Photoshoot
Check out some new Images! First we have Aubrey for Big City Kids, photographed by Tammie Ter-Veen. Then we have Aubrey for this months Issue of Nation Alist Magazine which you can buy here. We hope to get more Images of her! And last we have this amazing Article from TEENPLICITY. Aubrey talked about some fun stuff like Just Add Magic and more, click here to head over to the Interview!
Aubrey about JAD Season 2:"We have so much fun stuff ready for season two," she says. "I would love to see the writers incorporate a dance number for Hannah!" However, as for what is actually happening, Aubrey stays tight lipped. There is a plot for season two that the young actress would love to carry out further, if given the chance. "But I can't share anymore! Stay tuned!"
By admin • July 15,2016 •
Comments Off

on Amazon + J-14 Magazine Celebrate "Gortimer Gibbon's Life On Normal Street's"
•
Event
Aubrey attended the "Gortimer Gibbon's Life On Normal Street's" Celebration from Amazon and J-14 Magazine on July 8, 2016 in Burbank, California. Click here or on the Images down below!!
By admin • June 15,2016 •
Comments Off

on JoJo's Birthday Party, Tiger Beat Launch Event and many more..
•
Event
So today we addend some new Event Images from Aubrey! She attened the Little Miss Perfect Screening, Tiger Beat Launch Event , JoJo Siwa 13th Birthday Party, Mothers And Daughters Premiere and the Jordyn Jones sweet 16th Birthday Party. Go check them out!
Welcome back to the brand new layout from "Aubrey Miller Web". We have to thank Yukiko for this amazing new design. We love it so much. Check out some Infos about Aubrey, her Biography, Resume and tons of photos. Come back later for more latest news on this rising star.